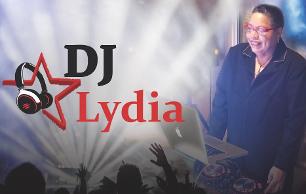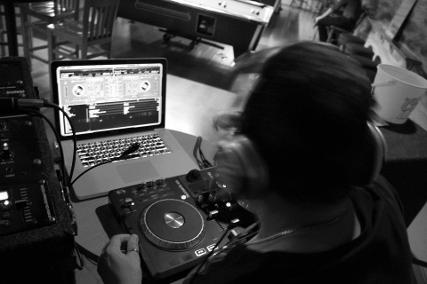 "New Times says:
Dj Lydia the most eclectic Dj in South Florida!"
Member of The South Florida DJ Association.
Introduction
Welcome! Thanks for coming by – I am always happy to get a visit from long-time fans and new friends. Check out my performance schedule, and find out where I'm playing next.
Just go to the contact me page and leave me a message.
Performances
I have been working hard on my latest performance, and invite you to join me for this journey. Come, and be entertained. I love to meet my audience, so be sure to introduce yourselves afterward!
DJ Lydia can make your Wedding, Birthday, Party, Corporate Event or night club a success.
Did you know
Dj Lydia has over 25years experience as a DJ in South Florida.
She has been on panels at The New Music seminar and The Winter Music conference.
She has a Bachelor's degree in Communications and Broadcasting.
DJ Lydia has worked with Best Buy as the official DJ for all their South Florida events.
Approach
My goal and our passion has been to work hard, entertain my fans, and just plain have fun. I am excited to be playing for you soon and hope to see you at a show – take a look at my calendar, or just drop me a line.
Testimonials
* Hey Lydia, you played for us last Saturday night. Wanted to thank you for making the effort to make Ellen's day special...
Really, REALLY appreciated everything...
Helena
Dj Lydia was awesome. She played all of the songs I requested, and did a great job keeping guests involved. She was funny and to the point and picked great music to go with the suggestions I made!
Jenna W.